CELEBRATING
THE FINEST

NEW ZEALAND

CHAMBER MUSIC
2021 Adam Summer Celebration Artists
New Zealand String Quartet
Helene Pohl (1st violin), Monique Lapins (2nd violin), Gillian Ansell (viola), Rolf Gjelsten (cello)
Sponsored by Laurie and Peter Rothenberg
Since 1987 the New Zealand String Quartet has been New Zealand's leading chamber ensemble, with a distinguished record of international touring success and a body of acclaimed recordings. Much-loved by audiences at home and around the world, the Quartet performs over eighty concerts to popular and critical acclaim each year.
Career highlights include highly-praised performances at London's Wigmore Hall, New York's prestigious Frick Collection and Washington's Library of Congress. The Quartet's extensive discography includes Brahms, Mendelssohn, Bartók, Ravel, Debussy, Beethoven, Schubert, Dvorák, Wolf, Berg, Takemitsu, Tan Dun and numerous New Zealand composers including the complete chamber works for strings by Douglas Lilburn. In February 2019 they released the final volume in a three-CD Brahms set for Naxos.
The ensemble has been Quartet-in-Residence at the New Zealand School of Music at Victoria University since 1991, where three of the members are Associate Professors. Violinist Helene Pohl and violist Gillian Ansell are co-artistic directors of the biennial Adam Chamber Music Festival in Nelson. The three longest-serving Quartet members, Helene, Gillian and Rolf, have been awarded the MNZM honour for services to music in New Zealand.
NZTrio
Sponsored by Ruth Bonita and Robert Beaglehole
Amalia Hall (violin), Ashley Brown (cello), and Somi Kim (piano) are three of New Zealand's most highly regarded musicians. Described as a "national treasure" and "New Zealand's most indispensable ensemble" (William Dart, New Zealand Herald), NZTrio is renowned for its eclectic repertoire, outstanding talent and warm kiwi presence. This ensemble holds an essential point of difference in the classical music landscape as a respected industry driver for new NZ composition, having championed a remarkable 50-plus new commissions to date – proudly featuring at least one NZ composition in every concert they've ever performed and taking these to the world stage.
Critical acclaim includes a Tui for Best Classical Artist at the 2017 Vodafone NZ Music Awards; two citation awards: the KBB Music/CANZ citation (2012) and the Lilburn Trust Citation (2017) – both for outstanding services to New Zealand Music; and finalist for Best Jazz Album in the 2017 New Zealand Jazz Awards for a jazz-meets-classical collaboration with the Mike Nock Trio, titled Vicissitudes (2016).
NZTrio has two well established education programmes in secondary and tertiary schools that aim to turn passions into professions and give budding composers a leg up. They enthusiastically welcome collaborative projects that bring classical music into new and exciting contexts. Visit https://nztrio.com/nz-trio-story/ to find out more.
Michael Endres
Sponsored by Brent Ferguson
German/New Zealand Pianist Michael Endres has been described by Richard Dyer of the Boston Globe as, "...one of the most interesting pianists recording today " and by British Gramophone Magazine "...he is an outstanding Schubert Interpreter ". Among his many recordings ( thirty-three in total ) he has won the prestigious French award, Diapason D'or three times, and was also awarded the 'Choc du Musique' twice, with The New York Times reviewing "performances with pianist Michael Endres were revelatory".
Michael gained a Master's degree at the Juilliard School in New York under Jacob Lateiner, Chamber music under Felix Galimir and studied with Peter Feuchtwanger in London. He has won many prizes such as the Concours Geza Anda (Zurich) and first prize at the International Schubert Competition. His solo recordings include sets of the complete sonatas by Mozart, Schubert, Weber and in particular the rarely heard English composer Arnold Bax. As well as all works of Ravel and Gershwin he has recorded the Songs Without Words by Mendelssohn, Barcarolles by Faure, as well as a 3 CD set of works by Robert Schumann.
He has a wide repertoire and a keen interest in performing lesser played composers like Leopold Godowsky, Charles Ives, Eduard Tubin and is one of only three pianists who has ever recorded the whole 400 Dances of Franz Schubert (with whom he has a special affinity).
Michael plays at many festivals in Europe, America and Asia including Newport (USA), Beethoven Fest Bonn, Salzburg Festival, Shanghai Festival, and has performed at Wigmore Hall, Berlin Philharmonie, Munich Philharmonie, Zurich Tonhalle, Musikverein Vienna, Suntory Hall Tokyo, La Scala Milan, to name a few. He accompanied the legendary German Baritone Hermann Prey for many years and performed with the Berlin Philharmonic soloists, String Quartets such as the Artemis, Fine Arts Quartet, the Enso Quartet on their New Zealand tour with Chamber Music NZ and the NZ String Quartet.
He has a distinguished teaching career as Professor of Piano in various leading European schools such as the "Hochschule fuer Musik" Cologne, the "Hanns Eisler" Hochschule in Berlin and the "Barrat Due" Institute in Oslo, Norway.
Michael currently lives in Canterbury with his New Zealand wife Susan, a violinist and ceramicist.
Anna Leese
Sponsored by Christopher Jonas and Judith Mayhew Jonas
Soprano Anna Leese made her debut in 2005 at age 24 at the Royal Opera House Covent Garden (ROH) as Tamiri in Mozart's Il Re Pastore, while she was still in her final year of opera college in London. The ROH then had her understudy the part of Musetta in Giacomo Puccini's La bohème. She returned to sing the role, among several others roles, in her own right in 2008 on the main stage. Regarded as a rising star on the international opera stage, Anna has performed in numerous operatic roles throughout Europe, Canada, China and New Zealand. She has sung with performance greats including Andrea Bocelli, Jose Carreras and Dame Kiri te Kanawa.
Will King
Will King is a Wellington-based baritone currently pursuing a Master of Musical Arts at the NZ School of Music, taught by Margaret Medlyn and Wade Kernot. His operatic roles include the title role in Monteverdi's L'orfeo; Count Almaviva in The Marriage of Figaro; Sam in NZ Opera's premiere of Gareth Farr's The Bone Feeder; Lorenzo in Bellini's I Capuleti e I Montecchi; Zaretsky in Tchaikovsky's Eugene Onegin; and Valens in a staged production of Handel's Theodora.
Will was the winner of both the 2019 North Shore Aria Competition and the 2018 Wellington Aria Competition; and runner-up in the both the 2019 McCormick Opera Award and the 2019 Napier Aria Competition.
His concert repertoire includes Orpheus: A Dance Opera; Bach's St John's and St Matthew's Passions; Handel's Messiah; Mozart's Vesperae solennes de confessore and Mass in C Minor; and Donizetti's Requiem; among others. Will is an avid early music specialist, working with both Wellington's The Night Watch and Auckland/Hamilton's Affeto, singing works by Bach, Clerambaut, Boismortier and Buxtehude with period instruments. He is also in demand as a recital singer, performing works including Schumann's Dichterliebe; Ravel's Don Quichotte a Dulcinee; and will be recording Hamilton-based composer Janet Jenning's new song cycle, Taking Off, in September 2020. He is also a current Freemasons Artist and a member of both the Freemasons NZ Opera Chorus and Voices NZ Chamber Choir.
Will was a 2019 Emerging Artist with NZ Opera would like to acknowledge the continued support of the Dame Malvina Major Foundation.
Naoto Segawa
Naoto Segawa is a dedicated contemporary musician who specialises in marimba performance. He has won numerous awards in competitions including the 14th KOBE International Music Competition, the 6th Romania International Music Competition and the JILA Music Competition. Segawa actively seeks to perform the works of up-and-coming composers, premiering many new compositions, including pieces by Joshua Pangilinan, David Taylor, Tsu-Chin Hsu, Kongmeng Liew and Simon Eastwood. His teachers include Yoshiko Kanda, Sumire Yoshihara, Jonathan Fox and Kunihiko Komori. Segawa plays an Adams' Artist Classic 5 octave model marimba.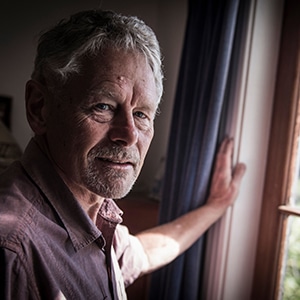 Richard Mapp
Sponsored by the Cranfylde Charitable Trust
Richard Mapp has performed throughout New Zealand with Chamber Music NZ, the country's major orchestras, and appeared as Chamber Music partner with New Zealand String Quartet and other leading NZ musicians. He has recorded six CDs and is frequently heard on RadioNZ Concert.
After studying at Canterbury and Otago Universities with Maurice Till, Richard became a student of Gordon Green at Royal Academy of Music in London, where he later held a teaching fellowship. While based in London and Italy, Richard performed widely in Europe, presented six recitals at Wigmore Hall, and recorded for BBC3.
In 1991 he returned to live in New Zealand, initially in the far north where he co-founded the Bay of Islands Arts Festival. From 2000-10 he was Senior Lecturer at Massey Conservatorium in Wellington and is now an Artist Teacher at Te Kōkī New Zealand School of Music. Richard has enjoyed deputising at the Universities of Canterbury and Waikato and is an experienced adjudicator and dedicated teacher.
2021 Adam Troubadour Quartet
Grace McKenzie (1st violin), KiHei Lee (2nd violin), Nathan Pinkney (viola), Bethany Angus (cello)
The Adam Troubadour Quartet Programme is a career development experience for four of NZ's most promising young string players. The programme includes learning and performance opportunities provided by Adam Chamber Music Festival and Adam Summer School. Our 2021 Troubadours are Grace McKenzie, KiHei Lee, Nathan Pinkney and Bethany Angus.